°   JURY AWARD FOR BEST LIVE ACTION – 17. NEW YORK INT'L CHILDREN'S FILM FESTIVAL 2014 
    The JURY AWARD will be eligible for consideration in the Short Film categorie of the Annual Academy Awards.®
°  OSCAR® QUALIFYING for 87th Academy Awards®
°   BEST DOCUMENTARY ~  CURATORIAL AWARD  WMAFF Sydney 2013

°   BEST DOCUMENTARY  13. Flensburger Kurzfilmtage
°   BEST DOCUMENTARY  San Diego International Kids' Film Festival 2013
°   AWARD GROSSE KLAPPE  DOXS 2013
°   PRIZE FOR THE BEST CONTRIBUTION NRW COMPETITION  59.International Short Film Festival Oberhausen
°   BEST DOCUMENTARY  Festival de Cine de Lanzarote 2013
°   NOMINATED BEST SHORT SHORTER  International Filmfestival Marbella 2013
°   NOMINATED FOR THE 100 BEST  "German Short Films 2013"
°   SECOND PRIZE OF THE JURY  6. European Short Film Festival Unlimited  2012
IMDB     #crocodiles without saddles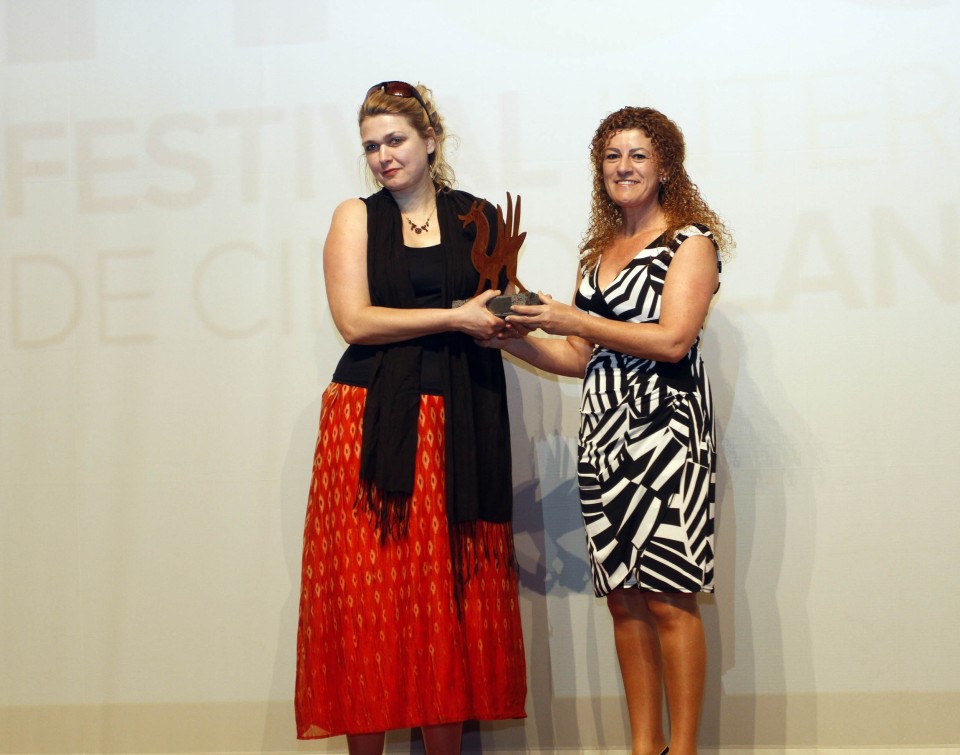 FILMFESTIVALS  SCREENINGS 2014
17th Annual New York International Children's Film Festival NYICFF OFFICIAL COMPETITION (USA), 18th Annual International Film Festival  Freeze Frame Winnipeg (CANADA), 8. VOX FEMINAE FESTIVAL  ZAGREB (CROATIA), IV edition of FAMILY FILM PROJECT PORTO (PORTUGAL), Zeughauskino BERLIN, 29. Internationales Dokumentarfilmfestival München DOK EDUCATION, 18th Annual International Film Festival  Freeze Frame  Winnipeg (CANADA), Flensburger Kurzfilmtage Rolle Vorwärts 2015, Tag des Kurzfilms: Workshop an der HFF München, K3 Internationales Filmfestivals Villach OFFICIAL COMPETITION, XX1. IFFEST DOCUMENT ART BUCHAREST (ROMANIA) OFFICIAL COMPETITION, IDFF International Diaspora Film Festival Toronto (CANADA) OFFICIAL COMPETITION.
59. INTERNATIONAL SHORT FILM FESTIVAL OBERHAUSEN JURY STATEMENT PRIZE FOR THE BEST CONTRIBUTION TO THE NRW COMPETITION
Memories do not follow a chronological order – nor does Britta Wandaogo's film. Her 12-year-old daughter Kaddi thinks about the meaning of life and the role she plays in her German and African families. The filmmaker finds material in her archive which makes long-forgotten qualities and strengths visible to Kaddi. This very personal, almost intimate dialogue between the mother's images and the daughters's words shows how memories can be cultivated to make the here and now more comprehensible.
AWARD "GROSSE KLAPPE" European films promoting an aesthetical approach to documentary culture and the political consciousness of children and adolescents. Federal Agency for Civic Education endowed for the first time the Prize for Political Documentary for Children and Youth.
FESTIVALS  2013
Festival Internacional de Curtas do Rio de Janeiro 2013 (BRASIL) – YOUNGSTERS PANORAMA
International Izmir Artemis Film Festival (TURKEY) – OFFICIAL SELECTION DOCUMENTARY
1 st WOMEN MEDIA ARTS AND FILM FESTIVAL SYDNEY (AUSTRALIA) – OFFICIAL SELECTION – BEST DOCUMENTARY
16t th OLYMPIA INTERNATIONAL FILM FESTIVAL (GREECE) COMPETITION, 21 th Edition OZU Film Festival – International contest for short films (ITALY) – COMPETITION, 9 th Children's India International Children's Film Festival's (INDIA) – COMPETITIVE SECTION, 13 th International Diaspora Film Festival (CANADA) – COMPETITION, 26 th Exground Filmfest (GERMANY) – COMPETITION
2 th International Young Filmmakers Festival Ramallah (PALESTINE)
18 th Split Film Festival International Festival of New Film (CROATIA)
Festival International du Film d'Arras (FRANCE)
18. International Filmfestival Schlingel
13. Flensburger Kurzfilmtage
28. Unabhängigen Film Fest Osnabrück
22. dokumentArt European Film Festival for Documentaries Neubrandenburg
37. Duisburger Filmwoche DOXS – AWARD GROSSE KLAPPE
30. Kasseler Dokumentarfilm- und Videofest
International Children's Film Festival Bruessel filem'on (BE)
28. Unabhängigen FilmFest Osnabrück – OFFICIAL SELECTION
Duhok International Film Festival Kurdistan
flEXiff 2013 Cinewest (Australia) – OFFICIAL SELECTION International Children's Film Festival Brussel Flim'on (BE)
18th SPLIT FILM FESTIVAL INTERNATIONAL FESTIVAL OF NEW FILM (CROATIA) – OFFICIAL SELECTION
Portland Film Festival (USA) – COMPETITION
San Diego International Kids' Film Festival (USA) – OFFICIAL SELECTION – BEST DOCUMENTARY
International Filmfest Kitzbühl (Austria) – OFFICIAL SELECTION – COMPETITION
International Filmfest Marbella (Spain) – OFFICIAL SELECTION – COMPETITION
19th Encounters Short Film and Animation Festival Bristol (UK) – COMPETITION
International Frederick Filmfestival (USA) – OFFICIAL SELECTION – COMPETITION
9th International Short Film Festival Detmold ISFFDetmold – COMPETITION
14. Landshuter Short Film Festival – COMPETITION
59. International Short Film Festival Oberhausen NRW – COMPETITION – PRIZE FOR THE BEST CONTRIBUTION NRW COMPETITION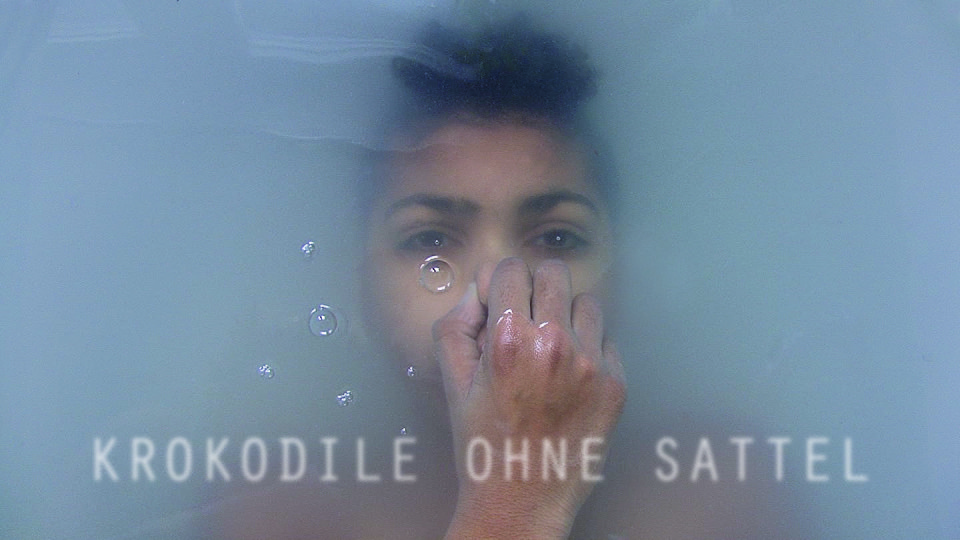 59. International Short Film Festival Oberhausen YOUTH COMPETITION
9th Rwanda Film Festival – GERMAN FOCUS
XIII Festival International de Cine de Lanzarote (Spain) – COMPETITION  1. AWARD BEST DOCUMENTARY
21. GOLDENER SPATZ – OFFICIAL SELECTION – COMPETITION
14. Landshuter Kurzfilmfestival – OFFICIAL SELECTION – COMPETITION
25. FILMFEST DRESDEN
International Women Filmfestival 2013
6. European Short Film Festival UNLIMITED – COMPETITION  2. JURY AWARD
CinePänz Cologne
Krokodile ohne Sattel – Crocodiles without saddles          www.facebook.com/withoutsaddles
written & directed by edited by brittta wandaogo
camera  brittta wandaogo
soundediting  claas berger
music  rahim diallo
colour correction  ramin khadjaviha
research & production assistant  merle rueffer
VIDEO LANZAROTE // CHANNEL CROCODILES