Black Milk nominated for the DGB-Film Award 2009  |  International Filmfestival Emden-Norderney
Ten years on, Onejiru returns to her family in Kangemi (Kenia) with her aunt Virginia. The film   BLACK MILK ("Half-black doesn't work" ) accepts the challenge of dealing with clichés in order to break them in unexpected places. Onejiru sees herself as a woman who needs a sloping floor in order to be able to take off. But as a lover of order and planning tables, her perfectionism alternates with displacement activities in which she exchanges her everyday life for a podium.
Im Zug des Wahnsinns von Wanne-Eickel nach Nairobi – ein Roadmovie frei nach dem Motto: 'Ich brauche mich nicht in die Ecke zu stellen, ich bin schon schwarz'!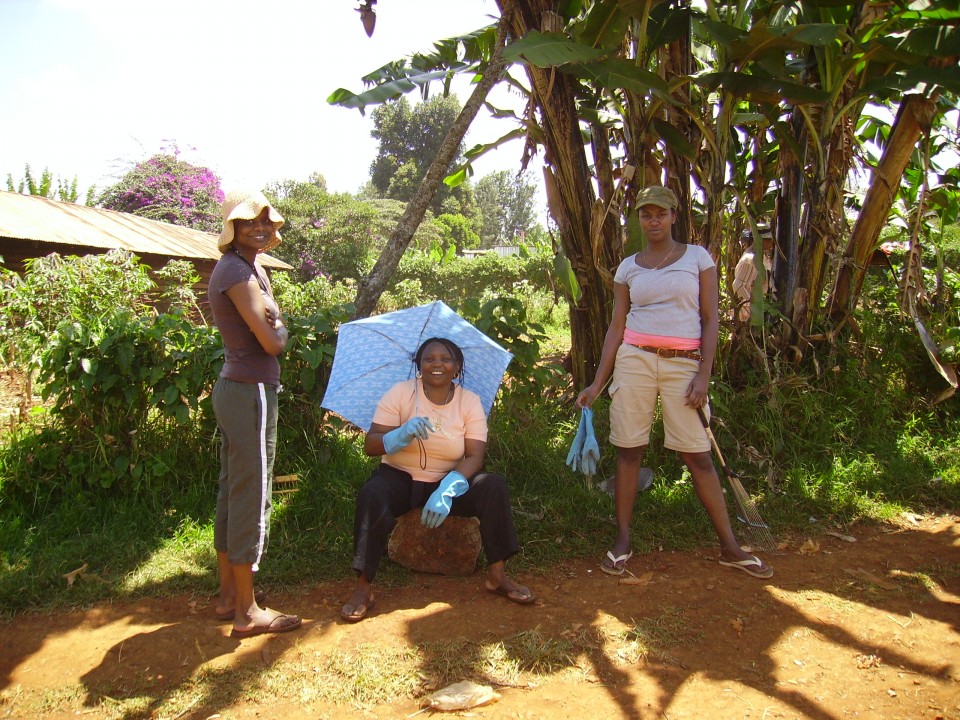 Schwarz ist mehr als ein Statement.  Halbschwarz geht nicht stellt sich der Herausforderung, Klischees zu bedienen, um sie dort zu brechen, wo die Nahtstellen nicht markiert sind.
Manchmal möchte ich einfach platzen und riesige Flecken hinterlassen!  Einfach explodieren! Aber mittlerweile bin ich so auf Sicherheit getrimmt! Ich bin im Leben sehr deutsch geworden, aber in meiner Sprache vorher, gab es kein Rechts und kein Links. 
Ich bin in Kenia geboren, mit dem vollen Bewusst- sein dort zu leben. Dann wirst du mitten in der Pubertät rausgerissen und lässt einen Teil deines Selbst zurück, der sich nicht weiter entwickelt. Ich bekam ein T-Shirt darauf stand: Paris –  London – New York und darunter: Wanne-Eickel. Diesen Ort stellte ich mir als etwas ganz Großartiges vor.
Onejiru nutzt den Sturz nach vorn. Ihre Ambitionen und Gedanken vereint sie auf ihrem Debütalbum Prophets Of Profit. P.O.P.  Sie will sich ihre Unabhängigkeit bewahren – etwas schaffen, das Qualität und Tiefe hat.  Auf Tournee in Moskau und Sibirien mit dem Turtle Bay Country Club und ABC Pflaster im Handgepäck lässt Onejirus Showelement aufblühen und beweist, dass Gehirn und Gesäß eher befreien als beschweren!
Ich stehe auf Dynamik! Entertainment, das Schmutzige daran, das find ich großartig. Ich will mich auf der Bühne auch lächerlich machen. Und sei es, dass ich mich nur mit einem Kassettenrecorder dort oben hinstelle, wenn mich das glücklich macht, sollte ich es tun! Das Publikum soll auf jeden Fall mitkriegen, dass die Alte da war.